Coldness
---
Cds 1 2 3 4 5 Vinyl A1 A2 B3 B4
---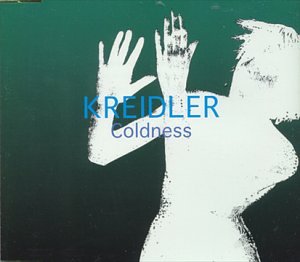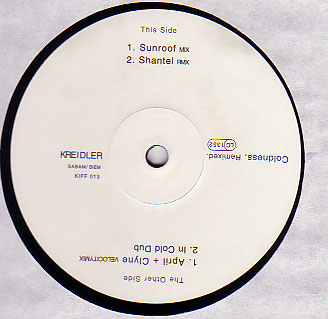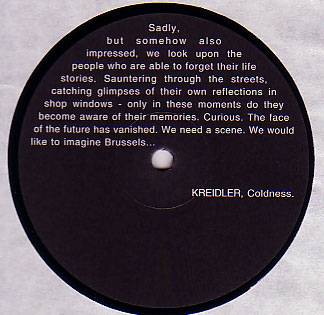 ---
Coldness sunroof remix Coldness shantel remix Coldness april & clyne velocity mix In Cold Dub Coldness sunroof instrumental
---
Coldness Video di rec ted bye Sebastian Kutscher.
Sunroof is Gareth Jones and Daniel Miller.
Shantel is Stefan Hantel, she voice is Liane Sommer.
---
1998 Velocity & Dub realised by Klein. Reihse at St.-Martin-in-the-Streets. Düsseldorf.
---
Sauntering through the frozen night City lights Shop windows See's an image of herself Reflected black black eyes She's dancing in front of her wardrobe Modigliani disco queen Reflected black black eyes Next time I would like to walk her home Modigliani disco queen Ich liebe so sehr was sie sagt
---
Coverartwork: Detlef Weinrich, Andreas Reihse.
---