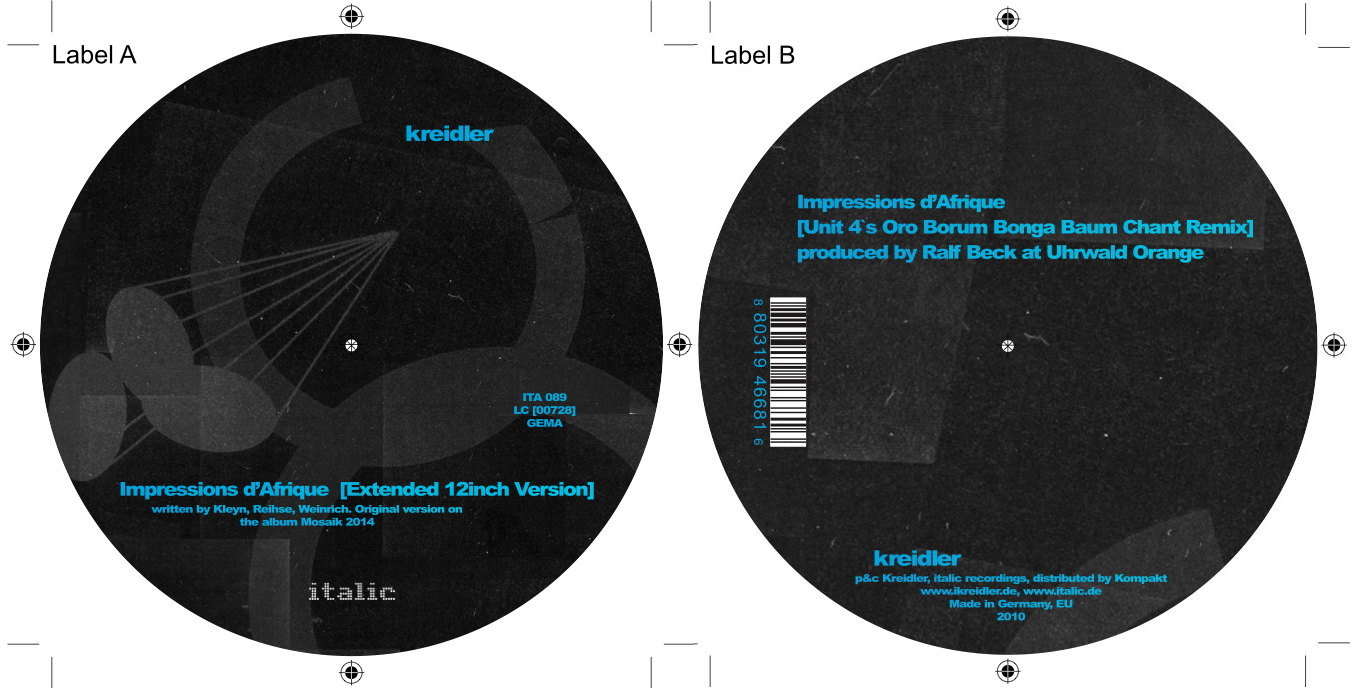 A Extended 12 Inch Version (07:18)
B Unit 4's Oro Borum Bonga Baum Chant Remix (06:25)
Written by Thomas Klein, Andreas Reihse, Detlef Weinrich.
B Produced by Ralf Beck at Uhrwerk Orange.
Mastered by Markus Schmickler.
Graphics by Andreas Reihse based on the Mosaik 2014 artwork of Detlef Weinrich and Suse Giring.
® & © 2010 italic & Kreidler.
Allrightsoftheproducerandtheowneroftheworkreproducedreserved.
---
Released 2010 April 5th as 12 inch and Digital Download, italic recordings, distributed by Kompakt.
---