Kreidlerhund Luzi ( born November, the 7th.)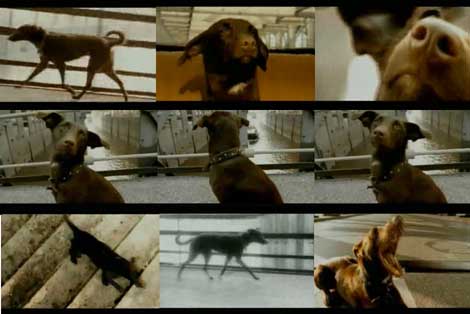 Luzi sauntering about Hamburg: video-clip for Reflections, directed by Michael Laakmann.

---
V/A - Introducing Vol. 6 Cd: Marxman, Poor Righteous Teachers Feat. Krs 1, C.J.Bolland, Aphex Twin, Soul Coughing, Red Snapper, John S.Hall, Danzig, Lodestar, Descendents, Guzzard, OstzonensuppenwÜRfelmachenkrebs, Hip Young Things, Wilco, Svelt, Archers Of Loaf, Gallon Drunk, Der Lange Und Funky Chris, Jeru The Damaja, Stalin, Waswawa, Pendikel, Kreidler - Reflections

---
Feature on WahWah (Viva Television), August 1997. Kreidler and Luzi interviewed by Andi Thoma & Jan Werner (Mouse on Mars).
---
Fechterin 12inch: Kreidler with Luzi.
---